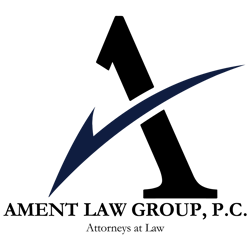 Our law firm provides a full suite of legal business services, tailored to support companies throughout their lifecycle. We understand that effective legal management is crucial for the success and compliance of any business, and we are committed to offering comprehensive support in this regard.
One key aspect of our services includes maintaining corporate records. We meticulously manage records related to annual and special meetings, ensuring that your company adheres to all legal requirements for corporate governance. This includes preparing and keeping minutes of meetings, resolutions, and other essential corporate documents, thereby safeguarding your company's legal standing and operational integrity.
We also specialize in facilitating sales and purchases of companies. Our expertise encompasses the entire process, from conducting due diligence to negotiating terms and finalizing transactions. We ensure that every aspect of the sale or purchase is handled with precision and care, minimizing risks and maximizing benefits for our clients.
Another critical service we offer is the reviewing and preparing of agreements. Our team drafts, reviews, and advises on a wide range of business agreements, including partnership agreements, vendor contracts, customer agreements, and non-disclosure agreements. We focus on protecting your interests while fostering strong, legally sound relationships with all parties involved.
Additionally, we provide guidance and support in the dissolution of businesses. We understand the complexities involved in winding down operations, and we manage the process with sensitivity and efficiency. Our services in this area include advising on legal and financial obligations, assisting with the distribution of assets, and ensuring compliance with state and federal dissolution procedures.
Our firm is dedicated to delivering exceptional legal services that address the unique needs of your business. Whether it's maintaining corporate records, navigating the sale or purchase of a business, drafting and reviewing agreements, or managing dissolution, we are here to provide the legal expertise and support you need to navigate the business landscape confidently and successfully.
At our law firm, we help many small, local businesses, with general counsel services and provide them with the peace of mind and accessibility they need to navigate the complex world of business law. Our role as general counsel involves more than just occasional legal assistance; we act as an integral part of your team, offering continuous, comprehensive legal support tailored to your business's unique needs.
Peace of Mind Through Expertise
Our team brings a wealth of knowledge and experience in various legal areas pertinent to small businesses, including contracts, employment law, compliance, and dispute resolution. By having us as your general counsel, you can have the confidence that knowledgeable legal advisors are always looking out for your business's best interests. This peace of mind allows you to focus on what you do best - running and growing your business.
Accessibility and Personalized Support
We understand that small businesses require quick and easy access to legal advice. As your general counsel, we ensure that you have direct access to our attorneys whenever you need it. Whether it's a quick question over the phone or a detailed discussion in a meeting, we are here to provide the guidance you need, when you need it. Our approach is personalized; we take the time to understand your business inside and out, ensuring that our advice is not only legally sound but also aligned with your specific business goals and challenges.
Proactive Legal Management
Our role extends beyond reacting to legal issues as they arise. We proactively manage your legal affairs to prevent problems before they occur. This includes regular reviews of contracts and policies, staying ahead of regulatory changes, and offering strategic legal planning that aligns with your business objectives.
A Partnership for Success
As your general counsel, we view our relationship as a partnership. We are committed to your business's success and work alongside you to achieve it. Our goal is to provide not just legal advice but also strategic counsel that contributes to the growth and stability of your business.
Choosing our firm as your general counsel means you have a trusted legal advisor in your corner, ready to provide expert advice and support every step of the way. Let us take the legal worries off your hands so you can focus on building your business.
Many businesses are a minute away from disaster...
In Pennsylvania, maintaining a corporate minute book is not just a matter of organizational best practice, but a critical legal requirement. Many individuals who formed corporations years ago might not realize that failing to properly maintain their corporate minute book can expose their business to significant risks. A neglected minute book can lead to challenges in proving the legality of corporate actions, potentially invalidating important decisions. This oversight may also expose shareholders to personal liability, as it can undermine the corporate veil that normally separates personal assets from business liabilities. In some cases, it could even result in fines or legal penalties for non-compliance with state regulations. It is essential for these corporations to rectify this oversight promptly to safeguard against these risks and ensure legal and regulatory compliance.