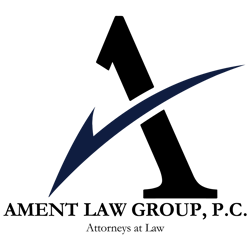 Frequently asked questions:
1. What services does your law firm provide?
We concentrate our practice in helping clients with real estate transactions, business law, and estate planning/probate. This includes assistance with purchasing or selling property, business formation and transitions, drafting wills and trusts, and estate administration.
2. How does your firm handle real estate transactions?
Our firm assists with all aspects of real estate transactions, including negotiation, drafting contracts, and closing. We are licensed title insurance agents through Chicago Title which helps us provide clients with peace of mind when purchasing property. Further, we work with both buyers and sellers to ensure a smooth and legally sound process.
3. Can you help with starting a new business?
Absolutely. We offer services in business formation, including choosing the right type of entity, registering the business, and creating foundational legal documents.
4. What should I consider when planning my estate?
Estate planning involves several key considerations, such as the distribution of your assets, appointing guardians for minor children, and planning for any potential taxes or debts. We guide clients through each step to create a comprehensive estate plan.
5. What is the process for probate?
Probate is the process of validating a will and administering an estate after someone passes away. Our firm assists in navigating the probate process, including filing necessary documents, managing estate assets, and distributing them to beneficiaries.
6. How do you bill for your services?
Our billing structure varies based on the type of legal service. We offer both flat-fee arrangements for certain services and hourly rates for others. We believe in transparency and will discuss all fees upfront.
7. Do I need a lawyer for drafting a will?
While it's possible to draft a will without a lawyer, professional legal guidance ensures that your will complies with state laws and truly reflects your wishes. We can help create a legally sound will that accurately represents your intentions.
8. How long does the process of buying or selling a property typically take?
The timeline can vary depending on several factors, including the type of property and the specifics of the transaction. We work efficiently to ensure the process moves as quickly as possible while paying close attention to detail.
9. What makes your law firm different from others?
Our firm prides itself on personalized service and our in-depth experience in our specialized areas of law. Unlike firms that dabble in a wide range of legal fields, we focus exclusively on real estate, business law, and estate planning/probate. This specialization ensures that our clients receive expert advice and dedicated attention tailored to these specific legal areas.
10. How can I schedule a consultation?
You can schedule a free initial consultation by contacting us through our website or by calling our office directly. We look forward to discussing how we can assist you with your legal needs.