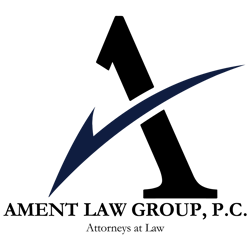 Our law firm excels in offering comprehensive real estate legal services, specifically tailored to areas beyond real estate settlement services. Our expertise is deeply rooted in Pennsylvania law, ensuring our clients receive top-tier legal support in the following areas:
Lease Drafting and Review: We specialize in drafting and reviewing lease agreements, meticulously ensuring they align with Pennsylvania law and safeguard our clients' interests. This encompasses all aspects of lease negotiation, addressing both tenant and landlord rights, and managing lease renewals and terminations.

Landlord-Tenant Matters: Our firm handles a wide range of landlord-tenant issues, including dispute resolution, eviction proceedings, and enforcement of lease terms. We offer expert guidance on landlord obligations and tenant rights, ensuring all actions comply with state regulations.

Land Use and Zoning: We advise on land use and zoning law compliance, assisting in securing necessary permits and representing clients in related hearings or appeals. Our expertise includes navigating environmental regulations and land development rules.

Property Tax Appeals: Our attorneys assist in challenging property tax assessments, conducting detailed reviews to ensure accuracy and fairness, and representing clients in assessment appeals to secure just taxation.

Real Estate Investment and Development: We provide legal counsel for real estate investments and development projects, focusing on due diligence, adherence to state real estate laws, and navigating complex transactional procedures to protect our clients' investments.
Our firm is dedicated to delivering specialized legal solutions in real estate, with a focus on upholding our clients' rights and interests under the Pennsylvania legal framework.
Assessment Appeals
Our Attorneys can help you with your commercial or residential assessment appeals in Westmoreland and Allegheny Counties.
Leases
Our Attorneys can help in the review, preparation, and enforcement of your residential and commercial leases.
Agreement of Sale
Buying or selling without a realtor can be a daunting task – our Attorneys can craft the Agreement of Sale to fit your needs.
Buyer Representation
Our Attorneys help Buyers understand the purchasing process and avoid pitfalls that can derail a transaction.
Seller Representation
Our Attorneys protect individuals, couples, Personal Representatives, and Agents in during the sale of property.
Investors
Our Attorneys help Investors safely acquire real estate.