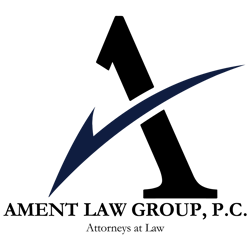 As a co-founder and partner of the Ament Law Group, P.C., Bob has built a distinguished career spanning nearly 50 years, focusing on Real Estate, Estate Planning, Estate Administration, and Business Law. His expertise extends to handling complex commercial real estate transactions, guiding clients through the nuances of acquiring, developing, financing, and settling both residential and commercial properties. Bob's role as a licensed title insurance agent further enhances his service portfolio, providing underwriting and issuing title insurance products for his clients.
Bob's legal journey commenced after serving in the U.S. Army, leading him to Duquesne University School of Law. Here, he was an active member of the Law Review and gained practical legal experience by clerking for a sole practitioner. An early career highlight was presenting a case before the Pennsylvania Supreme Court just three days after his admission to the Pennsylvania Bar, a feat that stands out in his long and varied legal career.
His professional involvement includes active membership in the Allegheny County Bar Association, Real Estate Section, and the Pennsylvania Bar Association. Bob is admitted to practice in Pennsylvania state courts and the federal courts in the Western District of Pennsylvania.
Beyond his legal accomplishments, Bob's personal life is rich and fulfilling. He and his wife Peggy are parents to three children and grandparents to ten grandchildren. The family's Miniature Schnauzer, Izzy, adds to their joy. They value family time and are deeply involved in charitable and public service activities. Bob's commitment to community service is evident in his long-standing role as Chairman of the Board of Trustees of a local church, a position he held for over 25 years. He is also recognized for his efforts in filing numerous tax exemption requests for charitable entities in the assessment office, further showcasing his dedication to serving and improving his community.