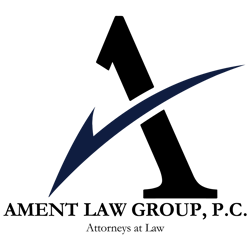 As a dedicated estate and trust planning law firm in Pennsylvania, we bring over 50 years of expertise in creating tailored estate plans that meet the unique needs of each client. Our attorneys specialize in a wide array of services, including wills, trusts, estate administration, and elder law, ensuring that our clients' future planning is secure, efficient, and reflective of their wishes.
Understanding the intricacies of estate and trust planning, we offer personalized advice and solutions. Our experience in both planning and administering estates positions us uniquely to foresee and prevent potential issues, ensuring a smoother process. Whether crafting detailed estate plans, guiding through trust administration, or advising on probate processes, our attorneys provide clear, compassionate, and thorough legal counsel.
We believe in a hands-on approach, where a skilled attorney guides each client through their estate planning journey, ensuring personalized attention and strategies tailored to individual circumstances and goals. Our proficiency in simplifying complex legal matters offers peace of mind to our clients and their families.
Our comprehensive services include estate tax planning, powers of attorney, living wills, and guardianship arrangements. We are committed to delivering the highest level of legal representation and exceptional client service. By combining our expertise in both planning and administering estates, we aim to make estate and trust planning a seamless, reassuring experience, safeguarding our clients' interests and providing a legacy of security and protection for their loved ones. In short, we help you plan the right way...ahead!
Special Needs
Our attorneys assist clients with a wide range of beneficiary types, from those who are financially responsible to those who may be spendthrifts. We help clients understand the risks associated with bequeathing assets outright to certain types of beneficiaries. Additionally, our team meticulously reviews whether a beneficiary has special needs that should be factored into the estate plan.
Drugs Or Gambling
Regrettably, news stories often highlight issues with drugs and gambling. Our attorneys can help you safeguard not only your legacy but also protect your beneficiaries from the potential loss of your hard-earned assets.
Unintended Beneficiaries
Some of our clients have concerns about their children's choice of spouse. Our attorneys can help in protecting your legacy and ensuring that your estate is distributed according to your wishes upon your passing.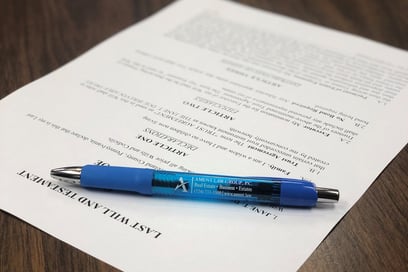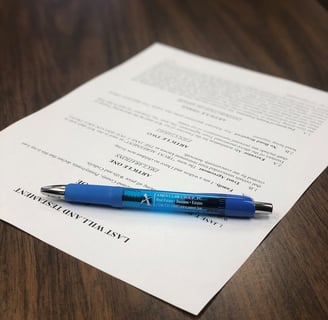 At our law firm, we understand the complexities and potential inconveniences of the probate process. That's why we specialize in probate avoidance strategies to protect your estate and ensure a smooth transition of assets to your beneficiaries.
Probate, the legal process through which an estate is administered after death, can often be time-consuming and costly. It involves court proceedings, which can lead to delays in asset distribution and potential disputes among beneficiaries. Moreover, probate records are public, which might raise concerns about privacy.
Our attorneys employ various techniques to help clients bypass the probate process. These include:
Creating Trusts: By placing assets in a trust, they can be transferred directly to beneficiaries without going through probate.

Joint Ownership: Assets owned jointly, often with rights of survivorship, pass directly to the co-owner without probate.

Designated Beneficiaries: Accounts and policies with designated beneficiaries, like life insurance and retirement accounts, typically bypass probate and go directly to the named individuals.

Gifts: Gifting assets while you're alive can reduce your probate estate, thereby simplifying the process.
Our approach to probate avoidance is tailored to each client's unique situation, ensuring their legacy is preserved and their loved ones are taken care of in the most efficient and effective way possible. By planning ahead with our expert guidance, you can secure peace of mind for yourself and your beneficiaries, knowing your estate will be managed according to your wishes with minimal legal intervention.