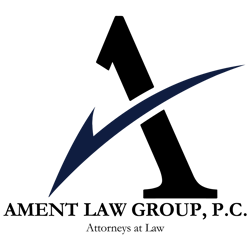 John W. Ament, Esquire, MBA
As a co-founder and partner at Ament Law Group, John offers comprehensive legal services with a focus on family-oriented estate planning, real estate, and business matters. His expertise encompasses guiding families through critical transactions, including business purchases, sales, refinances, and dissolutions. John's approach integrates these elements into a holistic plan for generational wealth and business transition, ensuring that family legacies are preserved and nurtured.
John's foundation in legal and business disciplines is rooted in his summa cum laude graduation from Indiana University of Pennsylvania, where he earned a Bachelor of Science in Operations Management. He began his career in significant roles in international logistics at Respironics (now Philips/Respironics) and integrated business planning at Del Monte Foods. This corporate experience informs his practical and strategic insights into business operations, which he blends seamlessly into his legal practice.
Continuing his professional development, John pursued a joint JD/MBA program at Duquesne University, excelling as a senior staff member on the Duquesne Business Law Journal, all while maintaining his full-time corporate roles.
John is a licensed Pennsylvania Title Insurance Agent and Notary and is admitted to practice in the Pennsylvania state courts and the federal courts in the Western District of Pennsylvania. His professional affiliations include memberships in various legal organizations such as the Westmoreland County Bar Association, The Ned J. Nakles Inns of Court, Pennsylvania Bar Association, and the Pittsburgh Estate Planning Council. He is also a member of the National Academy of Elder Law Attorneys (NAELA) and the Pennsylvania Association of Elder Law Attorneys (PAELA), underscoring his commitment to comprehensive family-oriented legal services.
Residing in Penn Township with his wife Katie and their five children, John is deeply involved in his community, coaching youth soccer and basketball teams. His commitment to family and community is a cornerstone of his professional ethos, reflecting his dedication to helping families navigate the complexities of estate planning, real estate, and business law.